Shri D. C. Jain
Chairman & Chief Patron
An illustrious educationist and an eminent engineer, Shri. D. C. Jain brings his intense passion and expertise to the institution and has been largely responsible for the conception and growth of the institute. The recipient of numerous awards for the best school in India, for significant contribution in the field of education and social service, he devotes his time and resources to the betterment of society as a whole.

Shri V. K. Jain
Managing Director & Chief Patron
A renowned engineer, Mr. V. K. Jain ably steers the Institute on the path to global education. He is the man who has not only been a witness to the struggling efforts & initial challenges but also the pillar of strength, helping transform GGIS into one of the finest institutes of education.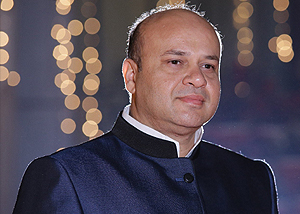 Dr. Nitin Jain
Executive Director
With graduation in Business Administration and Post Graduation in Economics, he is full-time In-charge of the overall administration of Gyan Ganga International School. He brings with him his knowledge in administration and also his efficient management skills. An aura of dynamism and brilliance surrounds the Executive Director who is passionate about taking on new challenges. He has been awarded the degree of Doctorate in Literature.

Dr. Rajneet Jain
Director
He is an illustrious educationist and renowned entrepreneur having long experience in school and college education. Dr. Rajneet Jain's visionary and focused approach towards providing quality education in the state of Madhya Pradesh can be observed in any of the Gyan Ganga Institutions which are the best schools of Madhya Pradesh. Dr. Rajneet Jain has also been awarded the prestigious degree of Doctorate in Literature.

Dr. Bhartesh Bharill
Secretary
We share his vision of a smarter, more intelligent generation of individuals who develop their potential to the fullest; value the resources of our planet; empathize with other human beings and are as adept at using cutting-edge technology while interacting with people from other cultures.

Shri. Viny Raj Modi
Vice Chairman
To build a school is to build a civilization' – a motto of Shri V. R. Modi truly defines his astute personality. He is a catalyst in facilitating every member's learning & passionately renders value, combined with a willingness to help create a supportive community based on trust.