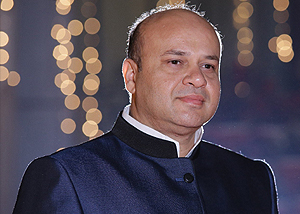 We believe each child is unique and school has been established to be a training ground for life. We believe in the genius lurking within every child, wanting to be discovered and transformed into not just a scientist, musician or a sports person but a complete individual who experiences the joys of life along the road. We believe in providing a wide range of extracurricular and sports activities to ensure our students get a well rounded school experience.
We also believe in providing spiritual education through ancient Indian scriptures Vedic and Value Education as part of an all-round curriculum and help students to discover who they really are. Gyan Ganga International School, one of the best English medium School in India relies on the multiple intelligence theory to impart knowledge and skills in an effective way that makes every student academically capable.
Aim of GGIS is to empower students to shape future. To help them realise their full potential in their studies and in their career. The skills the students will develop during their time with us will stand them in good stead for the rest of their career and turn them into 'Global Leaders with Distinctive Indian Personality'.
Whatever is your background or ambition, as you weigh up your child's options and how it will affect his/her life and career, we hope GGIS will play the role of 'Destiny Makers' for your child's glorious future.
Dr. Nitin Jain
Executive Director